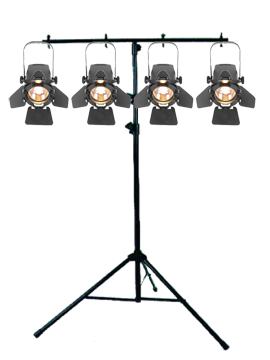 SNP-4Kit
Step-N-Repeat Lighting
20 Watt COB LEDs

4 ea - EVE TF-20's with Warm White 20 Watt COB LED.
1 ea - LS6 Lighting Stand.
1 ea - Powerstrip & Ext. Cord.

Light up your step and repeat backdrop with studio lights!
These lights have a "Hollywood" studio look that can really make your red carpet set-up.
Light stand and barndoors included.


Additional Information
Video Review
Special events such as grand openings or hosting big guests for a charitable event are the perfect opportunity to utilize a step and repeat lighting with your backdrop banner.