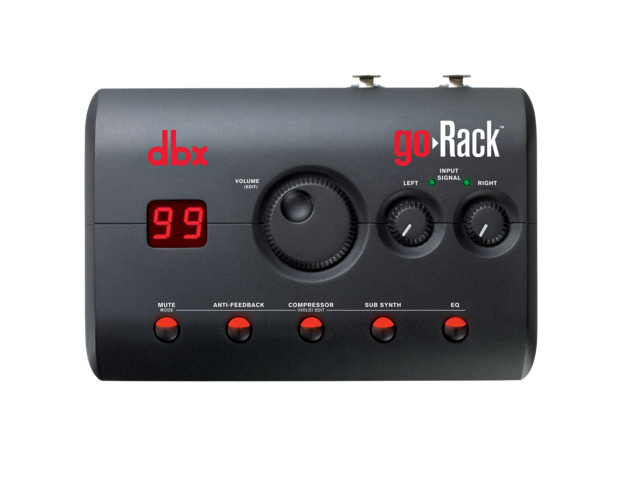 Go-Rack
Mini Sound Processor
The easiest way to optimize your PA!

1 ea - DBX Go-Rack

Perfect for Powered Speakers
5 Processors in one box...

ANTI-FEEDBACK PROCESSING
COMPRESSOR
SUB-SYNTH
EQ with custom pre-sets

Additional Information
Video Review
Anti-Feedback Processing based on the dbx AFS™ (Advanced Feedback Suppression) algorithm, dbx Compression (based on the dbx 163), Subharmonic Synthesis, EQ (16 Musical Genre-Based 31-Band Graphic EQ Settings). Dual dbx Microphone Preamp/Line Inputs, Selectable Mic/Line Input Settings, Stereo Inputs and Outputs, Combination Mic/Line Input Jacks and XLR Outputs, 1/8" Stereo Aux Input for Mobile Music Players/Devices and Independent Left and Right Channel Volume Controls.