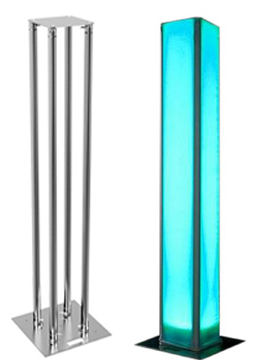 Totem-2.0
7ft Glow Truss Totem
Portable Glow Totem

1 ea - Trusst 2.0 Glow Totem Kit
2ea - Bottom Base
2ea - Top Plate
1ea - White Scrim Cover

All Pin Hardware and Carry Bag.
Additional Information
Video Review
Glo Totem 2.0 is an all-in-one kit for the mobile entertainer. The 2M tall system includes 4 tubes, top and bottom plates, fire retardant scrim, carry bag for tubes, and all connecting hardware. Made of lightweight aluminum for easy transportation, setup, and breakdown.